---
21. Feb 2019, 07:22
Hallo Gast.
---

Select Boards:
Language:
---
Neueste Beiträge
1
Die Elbenringe ebenso wie Der Eine sind nicht gemeint.
2
« Letzter Beitrag von Mornen am Gestern um 21:51 »
Die Ringe der Macht?
Also hier speziell der Eine und die Elbenringe.
3
Ich habe zwar immer mal an das Rätsel gedacht, und hatte auch ein paar (weit hergeholte) Ideen, aber auf Mablung und Damrod wäre ich nicht gekommen - da die Waldläufer soweit ich weiß ja schon abgelehnt wurden.

Aber ich bin trotzdem so frech und nutze die Freirunde:

"Einer herrscht dunkel über alles,
Doch nicht gänzlich über diese drei,
Die Luft erhebt sich über dem Wasser,
Das Feuer fällt tief herab."

Gezeichnet,
Der einzig wahre Hexenkönig
4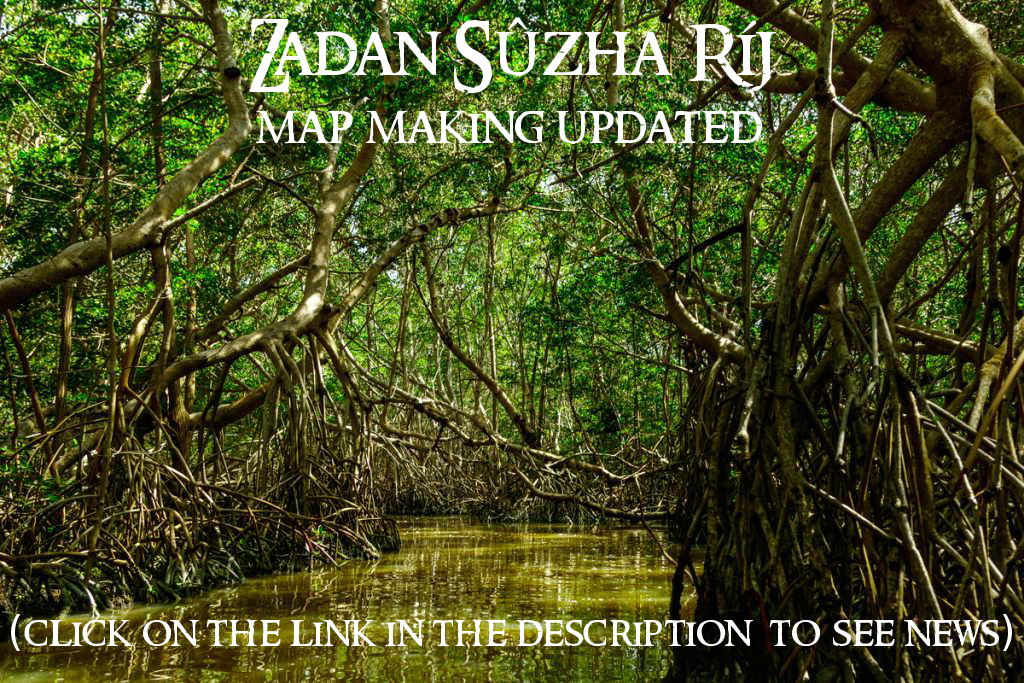 Link of the article:
https://www.moddb.com/mods/glorfindel23-submod/news/zadan-szha-rj-map-making
5
« Letzter Beitrag von Walküre am Gestern um 20:40 »
As leaves wither, as winds crumble wall,
Shall grief thee befall,
My dear daughter, Star of the Eve,
Of whom legend they sing and weave.

Once gone and spent,
The force thou hast so gladly lent,
Will dying woods welcome thy spoils
Neath sick boughs and wasted foils.
6
« Letzter Beitrag von Walküre am Gestern um 20:36 »
PAST THE HAPPY LAND
---
Left the homely hut and rich meal,
Now with arduous journey shall you deal.
Master Tom commands water, trees and hill,
Boundless in allegiance and will.

However, you're soon to pass the plain
And green meadow winding up the lane;
Out of his broad shire, Tom's voice shall not reach,
To save from dusk-wight and chilling screech.

Past the happy land
Is no well-wishing hand
That'll greet your brave task,
Were you for aid ask.

Hearken to wise word and beware
Of the Enemy's serf and his snare.
Spies watch and peer at foreign news,
Be it country, mountain or marine blues.

Entrust the worthy with faith
And avoid deceitful wraith;
In doubt and agony, gaze at the lamps lying above,
Lit by holy might, with hope and love.
7
« Letzter Beitrag von Walküre am Gestern um 19:16 »
Updated
.
I've also added all positive votes to the list

9
« Letzter Beitrag von Walküre am 19. Feb 2019, 18:20 »
Fine Ring of warming crimson,
Good to dare hazard and tenson,
Defying toil and strain
When valiant heroes fade and wane.

May fiery ruby avail thy quest
In dire time of deathly test;
A beacon of hope in endless abyss,
Pray, thou wilt not fail and go amiss.
10
« Letzter Beitrag von Walküre am 19. Feb 2019, 18:12 »
SADNESS IN PARADISE
---
Woeful is the tale,
Her they often wail
Where merriment and joy reign
And no ghost has ever lain.

The Elven maid they mourn,
Drained by malice and life-worn.
The wrong way she had chosen
While crossing heights, sharp and frozen.

Fallen prey of pernicious captor
That much desired to harm the sceptre
Held in the Vale of Wonder,
Which no assailant will raid asunder.

Slain the fiend and saved the dame
Who got psalms and sombre fame,
For her love she had to leave,
Bound to weep and sorrow grieve.

Perhaps, beyond the seas she might heal,
Where never stops the wheel
Of Eä's fateful lore,
Drawn venom and passed the door.